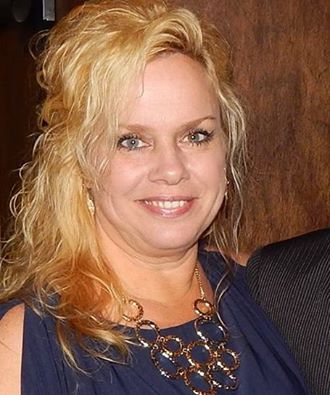 Kristin has been a second generation sales associate of Fontaine Real Estate since 1996 and has been an integral part of developing the office into a well-respected partner within the community. Not only the office manager for her family owned business that started its 53rd year in 2022, but as a fully licensed REALTOR, she is certified to assist buyers and sellers in all parts of a real estate transaction.
Kristin is a consistent million & multi-million dollar producer with the Northern RI Board of Realtors as well as obtaining numerous sales achievements.
Being a lifelong resident of northern Rhode Island, she is confident that her familiarity with the local area can be of true benefit to you.
With confidence & ease, you can count on her professional expertise throughout any transaction. Buying or Selling, integrity is the cornerstone of her reputation.
Outside of the real estate arena, Kristin has participated in the community through the following events:
Boy Scout Troop – Primrose #28
City of Woonsocket – Milk Fund
City of Woonsocket – Autumnfest
Our Lady Queen of Martyrs Parish Festival
North Smithfield Little League and Basketball programs
Volunteer in the North Smithfield School System
Holy Trinity Carnival

Throughout the entire process of selling our current home and buying new, and every hurdle we faced along the way, Jeff Fontaine (and his amazing wife Krissy) made sure we never doubted that our finish line was th e new house and Fontaine Real Estate would handle the rest. We could not have asked for a better team, their years of professional experience are only enhanced by the fact that they're genuinely amazing people. Jeff and Krissy proved time and again through out this process that their top priority was my family's interests, not anyone's bottom line. 100% recommend Fontaine Real Estate to anyone buying or selling a home in the RI area, whether it be a first-time home (which we also purchased with Jeff's help, back in 2008) or an upgrade 11 years later.

Kristin Bergero
I have had 3 transactions with Kristin. She got me into my wonderful first home. When I had outgrown that, she worked diligently to get it sold above asking price. When it was time to purchase my forever dream home, Kristin knocked it out of the park. She worked around the clock on one of the most challenging closes, and got it done. I couldn't recommend her any more. Kristin is hands down the most amazing, hardworking, knowledgeable and professional agent out there!

AnnetteNiemz

Nancy Morrissey
Kristin is professional, honest, funny and open. We bought a home with her and she kept us on cours e with what was a complicated sale. We appreciated her so much thru that process that we listed our previous home with her and as anticipated she got results. Go with Kristin, you won't be disappointed..

mstpierre8
Kristin sold my house in 2 days for more money than we had expected to get for it. She then put me in a home that was absolutely p erfect for my family's needs. I would recommend her and the Fontaine Real Estate Agency to anyone. They really helped make my house dreams come true

gonesh opping1967
Kristine did a great job finding us the home of our dreams and never gave up on finding the perfect place for us even at times when we felt discouraged to continue! I would highly recommend her for any housing needs to give full support and go above and beyond.

rraimond2569
Kristin is amazing. She is always there and will answer any and all questions you have. Concerns yup she will help you with those. Get you in a house you love.

stomlin1381
Very caring, trustworthy, honest and great people. Would recommend them to everyone. Kristin is awesome.

Stephanie Tomlin
They sold my house in 2 days for more money than I hoped for. Love Fontaine Real Estate.

Kimberly Desjarlais StAmant

Shelli Voyer